Beenleigh Historical Village and Museum
Discover Your Australian Heritage.
Visit us at 205 Main Street Beenleigh and embark on a journey of years gone by. Our collection of Early Australian heritage is organised as a village and dedicated to preserving the cultural legacy of the old Beenleigh region for current and future generations.
We take bookings for tour groups (guided and self-guided), school groups, weddings and special functions.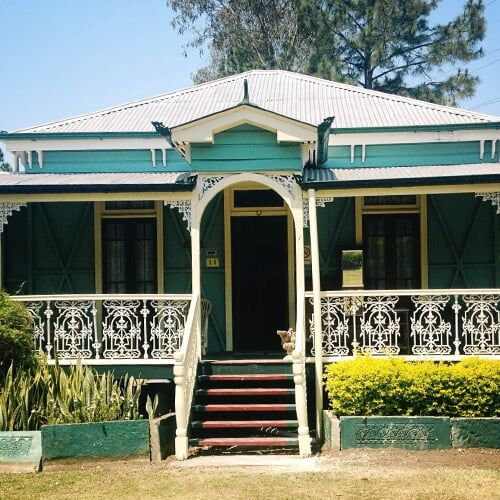 Volunteer Opportunity.
Looking for a unique place to volunteer? Do you want to give back to your local community & lend a hand to a local not-for-profit? Join our village volunteer team! A diverse group of people, all ages, background and experiences, working together to preserve and share our local history. From restoring heritage buildings and artefacts through to demonstrating long lost crafts. You don't need experience, just a friendly can-do attitude! Share your skills or learn from our other volunteers! Contact us today!
Centrelink obligated and Work-Cover volunteers welcome.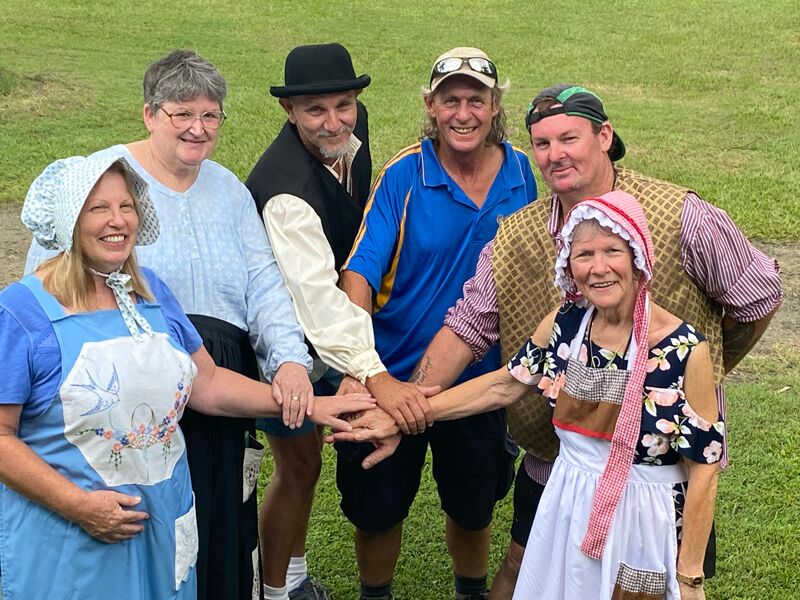 Inside the Village
The Beenleigh Historical Village and Museum and its Hidden Treasures
More than an historical museum, you will be surprised by what you'll find once you step inside the village. The Tin Cup Cafe will welcome you with goold old-fashioned service and hearty home-style food as you overlook the glorious gardens of the village. The art gallery, "Gallery in the Corridor" is filled with many artworks from local artists that are available for purchase. Both the cafe and gallery are open to the public.
The Gallery in the Corridor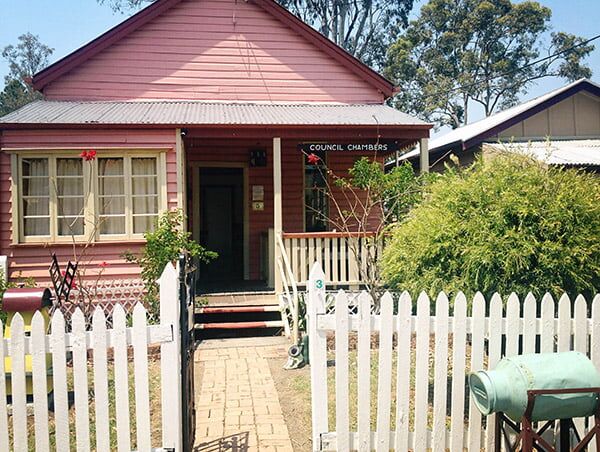 Discover our Heritage Buildings
Featured Buildings
Highlights of our Heritage
The post office formed an integral part of the community in the early days as it was the mail exchange for the whole region. The Beenleigh Post Office was originally located on James Street, approximately where the National Bank stands today. All telegrams were sent from this building.
This church was built in 1875 and designed by well-known architect F.D.G Stanley. It was built entirely from donations and made extensively from Yellowwood, Noosa pine, ironbark and polished cedar. The church was originally located on the corner of Bellow Street and Kent Street in Beenleigh.
One Teacher School
The Loganholme One Teacher School arrived at the Beenleigh Historical Village in 2009. This building was built in 1873 and served the local children of the area until 1972. It was then used at the University of Queensland Kenmore Campus. It is a working classroom for visiting classes from local schools where they experience what schooling was like in the old days.
Hire our heritage buildings for your next Special Event
Did you know...
our heritage buildings and equipment are available for private hire, prop hire and special events? Contact us to find out what's available.
Book online or phone (07) 3382 0608 to book
Entry Fees
SINGLE ENTRY PRICES
Adult: $10.00
Concession Card Holder: $8.00
Student with ID Card: $6.00
Children under 12: $6.00
TOUR (Less than 10 people)
Tour Guide: $30.00 per hour
Adults: $11.00
Concession Card Holder: $9.00
Student with ID Card: $9.00
Children under 12: $7.00
TOUR Guided Tour only (Minimum 10 inc Guide)
Adults: $11.00
Concession Card Holder: $9.00
Student with ID Card: $9.00
Children under 12: $7.00
TOUR inc Guide + Damper + Billy Tea (Minimum 10)
Adults: $15.50
Concession Card Holder: $13.50
Student with ID Card: $13.50
Children under 12: $11.50
SCHOOL EXCURSIONS
Demonstrations only $10.00
Demonstrations + sausage sizzle + drink $15.00
Parents (entry only) $8.00
Parents entry + sausage sizzle + drink $13.00
Teachers + sausage sizzle + drink $5.00
Teachers: 1 teacher free per 20 students
Bookings Essential – BOOK HERE